Hey everybody!!!on fantendo wiki i thougt i could make a new series (You're allowed to make your made up series in there) so i thought hamstocia series,a series that is a world of hamsters and the evil X-polins are kidnapping hamsters and putting them in the prision of thier evil empire and sending thier evil minions all over the world.But they did'nt take all hamsters there's still quite a few there's also a trio of siblings and there perents got taken away by the X-polins that are brave enouh (sorry my minds gone blank on that word) named starston but you can call him star or starry ,sabrina and astin who go to save hamstopia.
there's more to the story and that was just a fragment of it
So what do you think of it? anything i should put in it??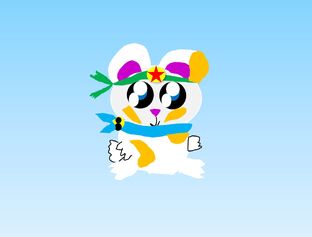 Ad blocker interference detected!
Wikia is a free-to-use site that makes money from advertising. We have a modified experience for viewers using ad blockers

Wikia is not accessible if you've made further modifications. Remove the custom ad blocker rule(s) and the page will load as expected.