Shiftuto



Age

18

Gender

Male

Ability

Manipulation of electric energy and power, Ultimate Form

Friends

Too many to count, lol.

Personality

Arrogant, proud and sports heroism and leadership skills

Other Abilities/Characteristics

Ultimate Form is 1.5x more powerful than Normal, can run at the speed of light for a 1/100th of a second
Shifuto is a Kirby fan character created by DiceyTheDie on DeviantArt. He is quite popular as well: he is known by some of the biggest people in the Kirby Community. He also has a sprite sheet submitted in the SoleRuin website.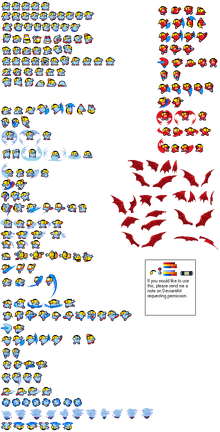 Ad blocker interference detected!
Wikia is a free-to-use site that makes money from advertising. We have a modified experience for viewers using ad blockers

Wikia is not accessible if you've made further modifications. Remove the custom ad blocker rule(s) and the page will load as expected.