Shiftuto



Age

18

Gender

Male

Ability

Manipulation of electric energy and power, Ultimate Form

Friends

Yahaira, and a few others.

Personality

Arrogant, proud, tryhard.

Other Abilities/Characteristics

Ultimate Form is 1.5x more powerful than Normal, can run at the speed of light for a 1/100th of a second
Shifuto is a Kirby Fan Character created by DiceyTheDie on DeviantArt. He is quite infamous and is known by more of the popular users in the Soleruin Community as a bit of a minor annoyance. He has a sprite sheet submitted in the SoleRuin website.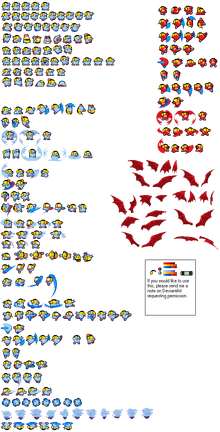 Ad blocker interference detected!
Wikia is a free-to-use site that makes money from advertising. We have a modified experience for viewers using ad blockers

Wikia is not accessible if you've made further modifications. Remove the custom ad blocker rule(s) and the page will load as expected.